6 years ago, as a French-South African nature lover I went to Nature Guide Training to attend a FGASA course and succesfully passed my level 1 exams at the age of 49! It was such a great experience that I convinced my 22 year old son to go and do it also. He's now a full time Field Guide in South Africa. Now I need to find time for a FGASA Trails Guide course!
Thanks Lee.
JP Gobert – France
I had an incredible experience after choosing to complete the 25 day course with Nature Guide Training. The tutors were fantastic and really engaged with each of the students. The onsite facilities were of such a high standard and even included access to a swimming pool. The food was absolutely delicious and there was plenty to go round. The first aid part of the course was comprehensive and well delivered and the main course consisted of interesting classroom based learning and regular practical activities such as game drives and guided walks which were absolutely exhilarating, as you can't beat seeing animals in their natural environment. If you're an animal lover there is no better way to spend your money – this course is worth every penny. I recommend this course to everyone. Go on book your place, it will be an unforgettable experience.
Kate Linfield – England
Before you go somewhere, you have an idea of what it will be like. Africa would be a place where I would see lots of new things. Of course, this was true, but more than just seeing and ticking off a long list of exotic creatures, it was a place where I learned how to see, how to notice things: from a moth impaled on a thorn to the difference in the striped patterns on zebras. We saw the symbiotic relationship of animals of different species and the behavior within families of animals. The varying landscapes, with often extraordinary light, framed these natural narratives and heightened the often otherworldliness of the experiences. The director of our journey, Lee Gutteridge, was the maestro of our adventure. Constantly aware of the big sweep of the scene, the minutia next to the vehicle, the moods of "the guests", he gently led us into the safari mindset, "the journey" into the existential here and now. We were also a collection of 8 people that developed relationships as our trip progressed and this was a surprising aspect that I had not anticipated. Because you become like a popup family during this kind of trip, the group dynamic is surprisingly important and was quite wonderful. Our trip to Africa was an extraordinary step into another state of being with different time and attention paid to the amazing world and our relationships to it and each other. It was truly a profound experience.
Jill Brookoff – Memphis, TN, USA
I attended the Nature Guide Training course in 2007/2008 . Lee Gutteridge was my Instructor and trainer. Lee has a wealth of knowledge and experience that inspired me to follow a career as a nature guide. The professional manner in which the training was done and knowledge he shared ensured that I was prepared to start working in a 5 star lodge after the training. I would highly recommend that anyone who is serious in pursuing a career in nature guiding attend the courses Lee offers.
Benry Steyn – Lion Sands, South Africa
I was very fortunate to find the Nature Guide Training School as part of one of my university courses. My first time at the school was only for a month and the days seemed to fly by. Less than a year later I was back for a six-month course with the instructors at the school, and before I could blink four years had gone by and I was an accomplished guide, working on a gorgeous reserve in South Africa. With all the time I spent in the bush it is tough to pinpoint one moment that was better than all the others, but my time at the Nature Guide Training School was certainly some of the most fun. It was also the best six months of education I've ever had. Personable and knowledgeable instructors, combined with a vast and wild classroom full of an unlimited pool of information to learn about make for an unforgettable experience. What truly sets Nature Guide Training apart from similar outfits is the quality of the instructors. Their knowledge is impressive enough on its own, but it is their ability to share that knowledge in an enthralling and genuine way, which sets them apart. While I am no longer living in the bush full time, it is no stretch to say that the Nature Guide Training School changed my life. I learned more than uses of Buffalo Thorn, the constellations of the Southern skies, the behaviour of a lion, I learned life lessons, made lasting friendships and gained an ocean of memories. No matter how long you spend at the Nature Guide Training School, you will come away with something valuable gained, and a lasting desire to return.
Dan Kehmna – CT, USA
My experience with Nature Guide Training is without a doubt an experience that will stay with me for the rest of my life. The course I took was a three-week African Field Ecology course as a summer study abroad session offered by the University of Connecticut. During my time in the course we stayed at the Djuma Research Camp in the Sabi Sands Game Reserve. It was here that Lee, Diana and Kersey quickly moved from being our "teachers" and became our friends. From day one we were welcomed with open arms and a friendly smile. This made acclimating to living in a new country for the first time easy and fun. As well as being hospitable, the Nature Guide Training team is incredibly knowledgeable. From the moment we embarked on our first game drive, I was hooked. Lee and his team had opened up a whole new world for me that I had never really known existed. On each and every game drive I learned more and more about the magnificent South African ecology that I had been introduced to. There wasn't a moment that went by where we wouldn't be learning something new. From the various plants and animals, to how to track animals as they moved through the wild, we learned it all. My adventure with Nature Guide Training has left a major impression on who I am as a person. After traveling to South Africa in summer of 2014, I have since travelled to a few new countries and have made it a goal to see and immerse myself in everything our beautiful planet has to offer. I honestly don't know if this would have happened to me without having the amazing experience I did in South Africa with Nature Guide Training. One thing I know for sure though, throughout wherever my travels take me I know I'll always have a spot in my heart for South Africa Thank you Lee and the entire Nature Guide Training team, for quite literally, changing my world.
Connor Walker – CT, USA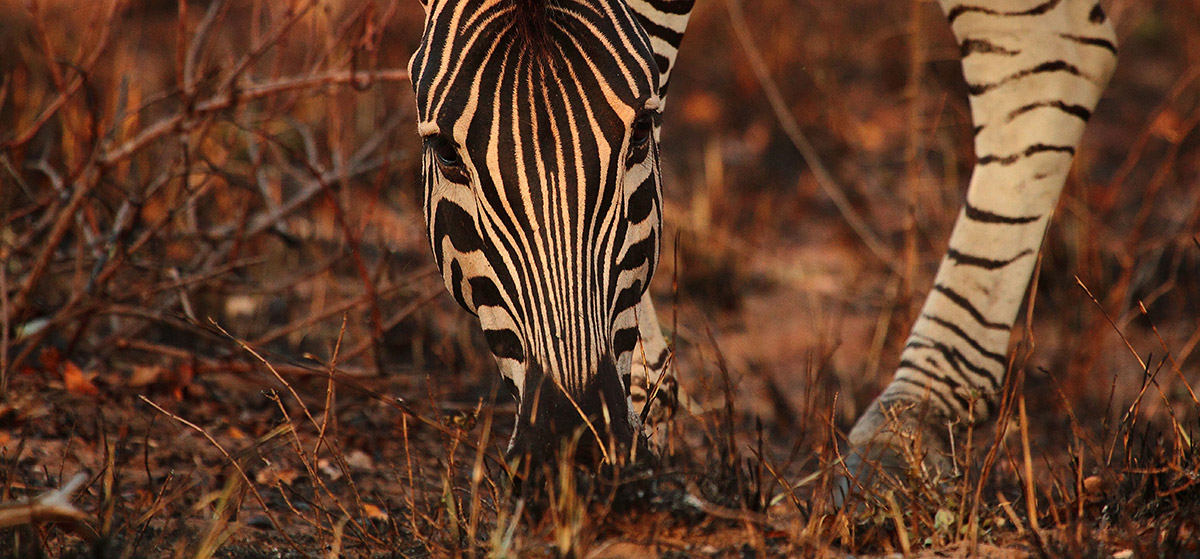 My experience studying abroad with Nature Guide Training was nothing short of spectacular. I thought had an idea of what I was going to experience when I signed up for their program but it turned out to be way more than I expected. I went into this program with a love for reptiles and Africa, and knew that I wanted to learn some general ecology of the African bush. Lee, Kersey, Dee and the rest of the NGT crew went above and beyond when it came to teaching everyone about all ecological aspects of the African bush. We went on multiple safaris every day and got extensive lessons on all of the organisms that call this area home. When we weren't on safari we were tracking and trailing animals, learning first aid, learning to handle venomous snakes, and helping out local villages and learning about their culture. This was one of the best experiences of my life; I learned more doing all of this hands on work in three weeks than I learned in any other course throughout college. Not only did I learn so much, it made me open my eyes to the rest of the world and realize there is so much more than what us Americans see day to day. This experience made me confident that I wanted to continue in the ecology field and to continue my travels around the world. I also made many new and amazing friends while on this program, many of which share the same love for wildlife and traveling as me. I would highly recommend doing a program with Nature Guide Training if you are lucky enough to have the opportunity to do so, it will be an adventure you will cherish for the rest of your life!
Bobby Greco – CT, USA
My college used Nature Guide Training during my stay in Arusha, Tanzania for my study abroad in June 2016. When we first landed from the jumper plane I, along with the rest of the group, met Lee Gutteridge and even just meeting him, I could tell he would ensure a fantastic finish for this study abroad experience. His expertise, vast knowledge, and commanding, yet friendly tone/nature set a precedent for the beginning and captivated almost everyone in the group even towards the end. When we were introduced, our group was on the last leg of our study abroad. Some were anxious to go home, and others were excited about the safari. On the start of the safari days, almost everyone was excited to get up close and personal with what many of us would consider exotic animals, and everyone wanted Lee to be their private guide. In my honest opinion, Lee was one of the most influential people I met during my study abroad journey. Because of Lee and Nature Guide Training, the last few days of the study abroad were perfected in my eyes. I hope that I may be able to enjoy Nature Guide Training or a presentation from them or Lee again someday.
Ashish Arora – NC, USA
Lee's course at Nature Guide Training was a life changing experience for me. After developing a passion for the African bush, I was eyeing a transition into the safari industry. I was immediately drawn to the FGASA course offered by Nature Guide Training due to the immersive nature of the course and the ample amount of time spent learning out in the bush. This held true from day one, and we learned a wealth of information from our diverse team of instructors. Not only did we delve into every natural aspect of the African bush, but we also learned practical information to prepare us professionally. Being able to apply our knowledge in a Big 5 reserve was incredibly beneficial. Nature Guide Training's course gave me the tools I needed to embark on a career in the safari industry, first as a manager at a 5 star lodge in the Okavango Delta, then as a co-founder of an African Travel Company, and I highly recommend it.
Dan Chaknova – LA, USA