FGASA Field Guide (NQF2) Course
FGASA Field Guide (NQF2) Course
About the 60 Day FGASA Field Guide (previously Level 1) training course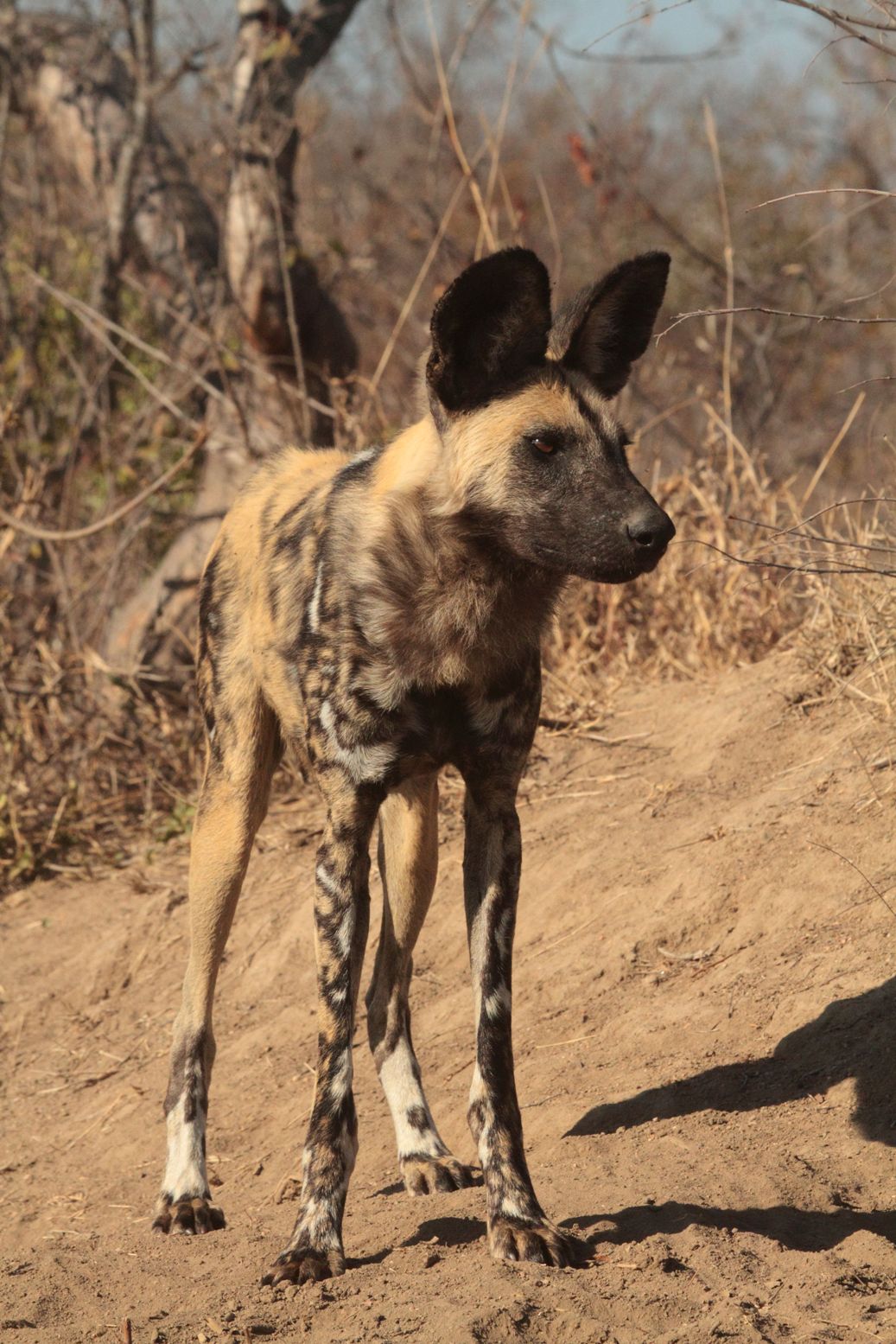 With regards to training on the well-known FGASA level 1 Standard we are one of the oldest and most respected schools in South Africa. Lee has been involved since 2001 with FGASA assessments and training and has qualified many hundreds of guides. We are also amongst the best value for money sixty-day courses.
We usually work on word of mouth and by our excellent reputation. (Please see our testimonial page for references from our students over the years). This also means we typically we work with fairly low numbers of students per program. We like to focus on a more personalised and adaptive approach.
The industry is not always high paying, but the room for growth for a thoughtful, dedicated person is immense. I have watched young people who did their level 1 with us grow into business owners (anything from field guide and hospitality recruitment agencies to game reserve and lodge owners, safari tourism operators, marketeers for the industry, professional photographers and much, much more) and even reach pretty lofty heights as General managers of some of the most expensive and sought-after lodges in the country (and beyond South Africa too).
It's all what you make of it. But as a guide you can realistically expect R5000 to R10 000 per month and live in accommodation etc. This is just a starting place but it's enough to sort the wheat from the chaff regarding those who want to be in the industry.
On our courses we offer good food, basic tents and beds, excellent instructors, and we are in the most natural open eco system in South Africa. Below is a detailed synopsis of our course.
Nature Guide Training 60-day course overview
Life on the Course
The course is a 60-day experience taking place in the Greater Kruger Area, in the Balule. At the end of this course the student will be a FGASA Field Guide NQF2 (Formerly level 1) through the Field Guide Association of Southern Africa. During these 60 days there will be in-depth training to prepare the student for a Track and Sign and a Trailing assessment following the CyberTracker standards. Another part of the program is a First Aid Course (usually through Emergency Solutions).
In short, the student is given the opportunity to achieve the following nine certificates:
Nature Guide Training Field Guide certificate
FGASA Field Guide certificate
NQF Level 2
Emergency Solutions First Aid level I certificate
Reptile handling certificate
Track and Sign CyberTracker certificate
Trailing level 1 CyberTracker certificate
CyberTracker (full) Tracker certificate
FGASA Tracker certificate (Students request this themselves)
But please note, you must earn them, just attending the course is no guarantee, you will need to work hard!
A typical day during the course is as follows:
05.30 coffee and biscuits
06.00 – Game Drive / Walk
10.30 – Brunch
12.00 – any of (but not limited to) the following

Weekly exams
Self-study
Workbook time
Track and sign preparation
Rest period
15.00 – Game Drive / Walk
18.30 – Dinner
19.30 – Level I PowerPoint presentations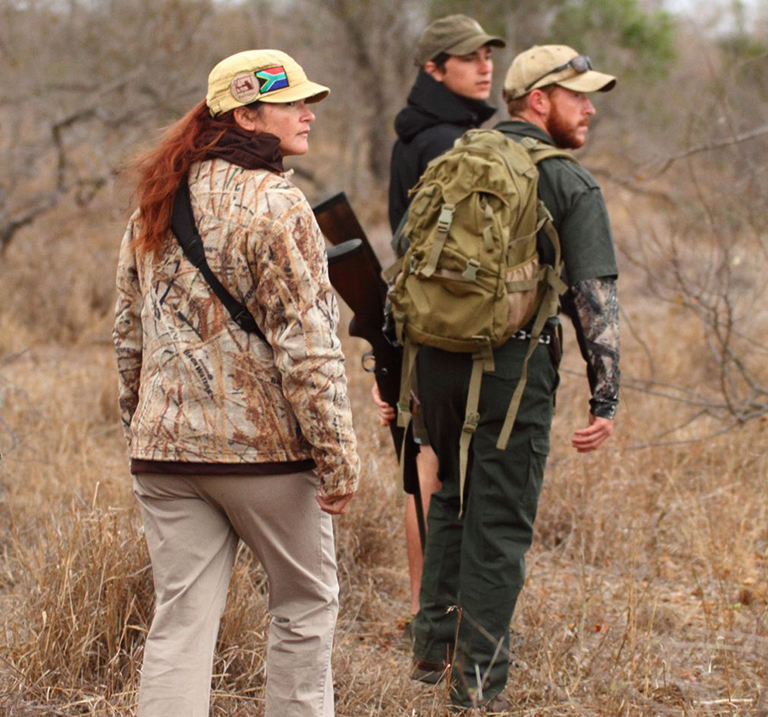 However, every day is different and is adjusted to what is needed and what is happening in the reserve. This will include waking up in the middle of the night and going out to locate the lions or leopards that are calling close to camp. A Game Drive might start as a drive, but if there are fresh tracks of Elephants it could change into an on foot experience in order to trail and find the Elephants. Sometimes the trainers find a huge variety of tracks and decide to spend the next hours discussing the different tracks.
Walking will be focused on the smaller aspects of the environment. This will vary from tracks and signs to arthropods to botany to geology and much more. The camp is a bush camp on the Olifants River on Struwig Eko-Reservaat property. The students are accommodated in dome tents on a sharing basis. They will be asked to bring their sleeping bags and pillows. The bathroom facilities are eco-friendly to preserve the water usage in this very dry area of the Greater Kruger.
Description of bathroom facilities:
Flushing toilet, hot and cold shower (with hot water heated in a boiler to reduce water use) and basin, in four separate, private bathroom units.
There is a kitchen with a fridge and freezer where the students are welcome to store their snacks and drinks. Brunch and dinner is prepared by a chef and consists of hearty meals, such as pasta, stew, braais (also known as a barbeque), burgers, hot dogs etc. Several times a week there will be a braai where the students will be asked to assist with braai-ing the meat. This will be on a rotational system where the trainers will participate. During the day between set meals the students will be able to snack on bread with peanut butter and jam, fruit, cereals and biscuits. Coffee, tea and juice will be provided too and also available all day as an in-between meals snack.
During the course there will be a roster for students and trainers to keep the camp tidy and the animal and tree lists up to date. This will include daily checks of the game viewer and regular cleanings. This is done to get the students in the frame of mind of taking care of their equipment when they are working at a lodge. The students will be 'hosting' people in camp on regular basis. It is very important for the students to be able to start a conversation and keep a conversation going. On some courses we employ a camp assistant, usually dependent upon numbers of participants.
There is patchy cell phone reception. It is enough to call home and utilise WhatsApp when needed, or even update Facebook or receive an email. Both Vodacom and MTN signal are not too strong. In camp there is no mains supply electricity and thus it is recommended to bring power banks and/or solar power banks, but there is a generator which will be run every other day to charge all appliances for a couple of hours. During presentations the data projector will be running on this power supply too so this is another chance to charge up a camera battery or cell phone. We recommend bringing a spare battery or two for your camera etc.
During the course the students are allowed to enjoy a drink in the evening, however we prefer that you consume no hard liquor. The trainers will trust that the students know what they can handle. If this trust is broken, the trainers will take action and warnings or other more severe disciplinary action may be taken as per the FGASA policies.
The reason for this is the following:
Firstly we are in a dangerous game area, and the safety of our students is paramount to us.
Secondly, we do not want something to impact upon the enjoyment of the rest of the group.
Thirdly, when we are out on an early morning activity we want everyone to be fully capable.
Once a week laundry will be done for us down in main camp, and this is included in the course fee.
The course
The main focus of this course is to achieve the FGASA level I certificate and be deemed competent to guide. Therefore all modules of the Level I manual will be discussed theoretically and practically. However the following subjects are discussed in more depth:
Guiding in the natural environment
Weather and Climate
Biomes of Southern Africa
Taxonomy
Plants and Grasses
Ecology
Birds
Arthropods
Amphibians
Reptiles
Fish
Geology
Astronomy
Mammals
Animal behaviour
Conservation Management
Historical Human Habitation
There will be weekly exams set by the instructors, focused on Birds, General Botany and Mammals. These weekly exams will be combined with presenting information on different topics to the rest of the group. The students will also have two mock exams on the FGASA level I modules to prepare them for their main exam. During the course our first aid instructor will go through First Aid level 1 with the students. Another part of the course will be set aside for Track and Sign and Trailing practice. The students will be assessed according the Cybertracker system. It is difficult to estimate how much time will be spent, but at the very minimum it will be around about a full week, spread out over the 60 days.
Even though it is a FGASA level I course, walking will be a huge component. On foot the students will be able to focus on the smaller aspects of the environment and not just the big animals. There will occasionally be day long walks, sometimes ending in a sleep out under the stars is also one of the possibilities. Some survival techniques will be part of this experience. Game drives will take place at regular times, but also occasionally in the evening after dinner, late at night and before sunrise. This in order to give the students the possibility of encountering the different nocturnal animals.
Free time
Because the course is only 60 days there is not a lot of space for free time. However we will go to town every second week for an afternoon. The other alternating week the students will have a sleep in morning. There are not really any days completely free, although before the FGASA exam you will have two full days dedicated only to study.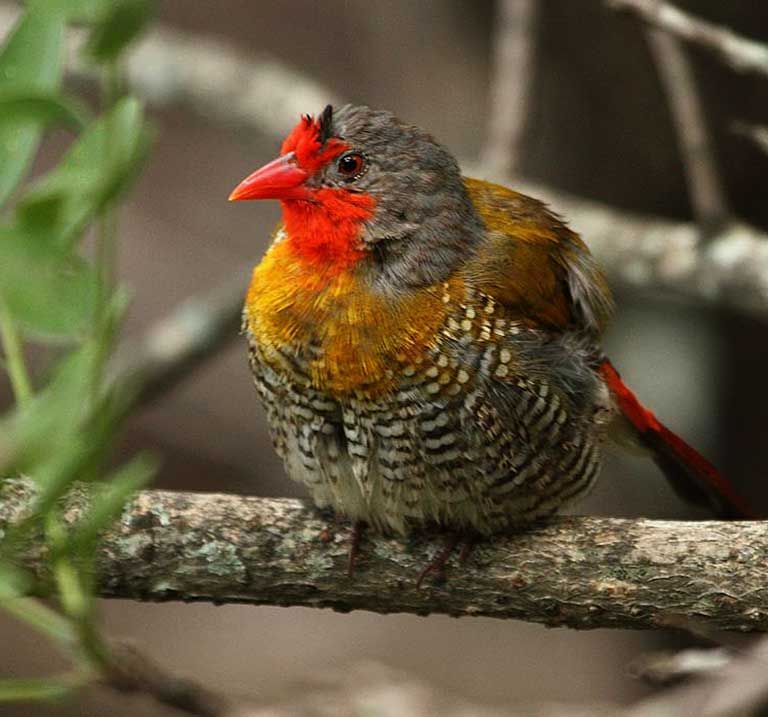 Dates 2018
September 2nd to October 31st 2018
What to bring
Walking shoes / Hiking boots
Sandals for around the camp
Neutral coloured clothing (khaki, green, brown) not white
Warm jacket for night drives
Gloves, beanies, scarves, fleeces – it gets cold in the early morning and night
Sun hat and sun cream
Raincoat / Poncho
Toiletries – soap, toothpaste, towel etc
Torch – very important – a head torch as well as a normal torch is recommended
Extra batteries for torches, cameras, etc
Sleeping bag and pillow
Water bottles
Day pack – rucksack
Camera and enough memory cards
Pocket knife (if you have one)
Note books and pens
Binoculars
Any personal medication that you need
Any luxuries that you would require – chocolates, sweets etc.
Dates 2019
January 10th to March 10th 2019
The price includes:
Accommodation
Food
Game drives/walks
Professional trainers
First Aid Course
Track and Sign assessment
Trailing assessment
Your own copy of the Bushveld – including the Kruger Lowveld by Lee Gutteridge. We use this as a text book for our course.
Use of the camp library
It excludes the following:
FGASA costs (registration, level 1 manuals and workbook, exam fee, moderation fee)
Entrance to Balule of R150 (if you travel with your own car)
Snacks and drinks
Any other books you feel you may need
FGASA registration for Nature Guide Training learners – How to do it
As a learner with Nature Guide Training you will register with FGASA yourself BEFORE the course.
1. You will fill in a membership form (depending if you live in SA or are an international student). Please select the relevant form.
Please note: Any international learner living in SA can fill in the SA form, but NOT if they are only here for the two months on a course.
2. You can also pay for your exam the same time, but do not fill in any exam form, as FGASA staff will allocate their exam date and venue from the dates provided by NGT as your provider. We will complete an exam form which we will send in three weeks prior to the proposed exam date.
Please note: That the FGASA team will NOT send any exam for a learner if the exam fee has not been paid.
Once the practical assessments for your level 1 come back to FGASA, NGT will pay your moderation fee (as this is included in your course fee).
NGT will send in copies of your First Aid certificate, unless you have one already, in which case, please send a copy when you register.
3.You need to send in a copy of your ID or passport with the membership form and a photograph of yourself.
To contact FGASA you can phone them on 011 886 8245
Or visit www.fgasa.org
Directions to Nature Guide Training Ngala camp (on Struwig Eco-Reserve, Balule PNR)
Go through Hoedspruit town, eastwards, over the railway bridge and cross the R40 straight over the 4-way stop toward Mjejane and Off-beat Safaris
Follow the road toward Hoedspruit Air Force Base (The fire station is on your right)
Turn left at the first T-junction on the tar road
After a few meters there is a dirt road that goes to the right, take it, you will be on well-maintained dirt roads from here on in
There is a small green Struwig sign here at the turnoff
From this 1st signpost to the 1st control gate is 4.8 km
Here you will collect a slip, which you pay for at camp
Continue along the train tracks (45 minutes journey in total)
From the 1st control gate to 2nd unmanned control gate is 9.4 km, here you open the gate and close it yourself
From the 2nd control gate to 1st railway crossing is 16.4 km
Here you follow the Struwig sign and cross the tracks, keeping alongside them still but on the opposite side
From the 1st railway crossing to 2nd railway crossing is 3.1 km
Cross again here and continue along the track
Stay on road with Struwig signposts and it is 3.2 km to the Struwig indemnity sign on the left hand side of the road
Continue along, crossing a small dry river/stream bed
Take the first left after the river bed
There is a very large dead tree at the junction
This left turn is 400 m after the Struwig indemnity board
Take it and you will find Ngala Camp is on your left
Booking with Nature Guide Training
How to secure your place
We require a 50% deposit to secure your place on our course, and the full and final payment needs to be sent before commencement of the FGASA program.
We recommend that you book early to avoid disappointment.
Cancellation policy for this course
Should you cancel your booking:
12 weeks or more before the start of the course, then 25% of the full course fee will be forfeited
8 weeks before the start of the course, then 50% of the full course fee will be forfeited
6 weeks before the start of the course, then 100% of the full course fee will be forfeited.
There will be no discounts or monies refunded for missed or unused services, this includes voluntary or involuntary termination, i.e. sickness of a family member etc. We will however, endeavour to assist you with placement on our next program of the same kind, to complete the missing aspects.
These programs are managed by Lee Gutteridge, the owner of Nature Guide Training. Lee works with the various instructors in our team, and ensures an excellent standard of training for our programs. He is a FGASA Scout Guide, one of only a handful in Southern Africa, making this a unique opportunity for a learner to get exposure to one of South Africa's leading field guides. He also holds Senior Tracker, SKS wild flowers, SKS birding, SKS Dangerous Game, Palaeoanthropology Specialist and FGASA Advanced Field Guide certificates.